TECH SPOTLIGHT
how does it work?
Brainstorm with your team
@Abe – come up with 10 fun code names we could use internally for our new development project we've been talking about

Abe knows what you've been chatting about and can reference previous chats to come up with more relevant suggestions.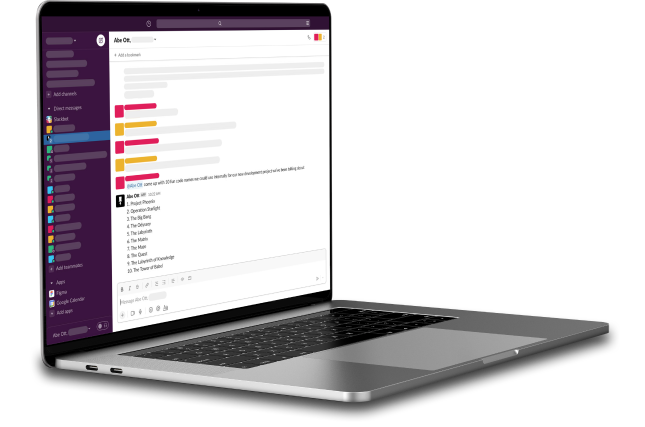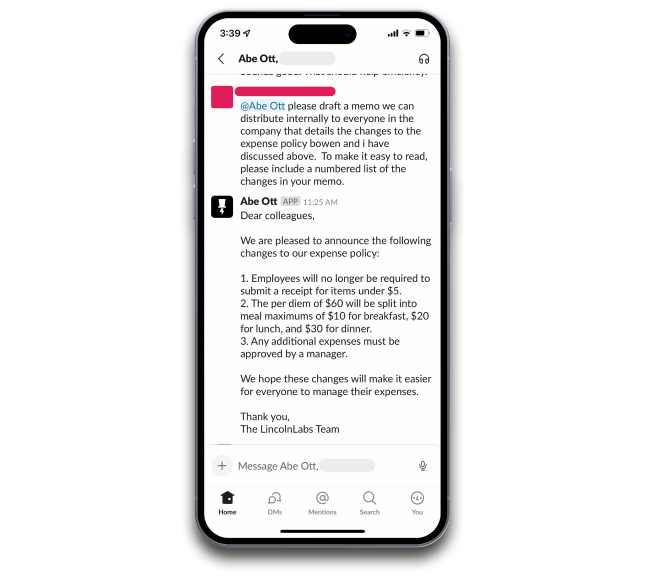 Draft announcements
@Abe – draft an email announcement we can send to our team that summarizes the changes to our expense policy

Allow Abe to piece together your team's conversation into a single, coherent message that you can distribute outside of your meme-and-gif-laden channel chat
RECAP SALIENT POINTS FROM MESSY CONVERSATIONS
@Abe – can you provide a bulleted list of the action items we discussed in this conversation?

Group chats can be annoying to sift through. Make Abe do it for you! Just ask Abe to summarize what has been said or what needs to be done.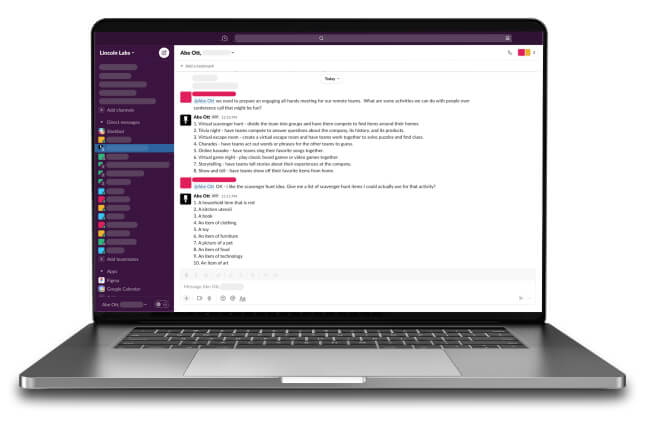 Pricing
Free to install and free to try!
Your organization can use Abe Ott for free. Your team will get roughly* 50 free chats with Abe until he'll alert you that you need to subscribe to continue.
Should your organization hit its limit in a given month (or year), Abe will prompt you to re-up.
*Not all chats are created equal. Pinging Abe to tell you a joke will "cost" less than asking Abe to write a blog post or generate a Python script.
Don't just use ChatGPT in a dummy portal that has no contextual understanding of your projects, team members, or previous collaboration, Unleash new magical benefits of ChatGPT as it — via Abe Ott — is able to work with your team.
As the world uncovers new and creative ways to leverage ChatGPT to increase productivity (or just have fun), you'll be able to take advantage without needing to remember your OpenAI login.
CONTACT US
we'd love to hear your feedback