TECH SPOTLIGHT
how does it work?
Set up the form & add-on
To use Form approvals for Forms ™, first make sure that you have the add-on installed in your Google Workspace. Once the add-on is installed, you can access it by opening a form and clicking on the "Add-ons" menu, then selecting "Form approvals for Forms".
The add-on will let you add the email addressess of the people, who must review the form's data.
Once you have all the responses, an email will be sent to all the participants with the details of the approval.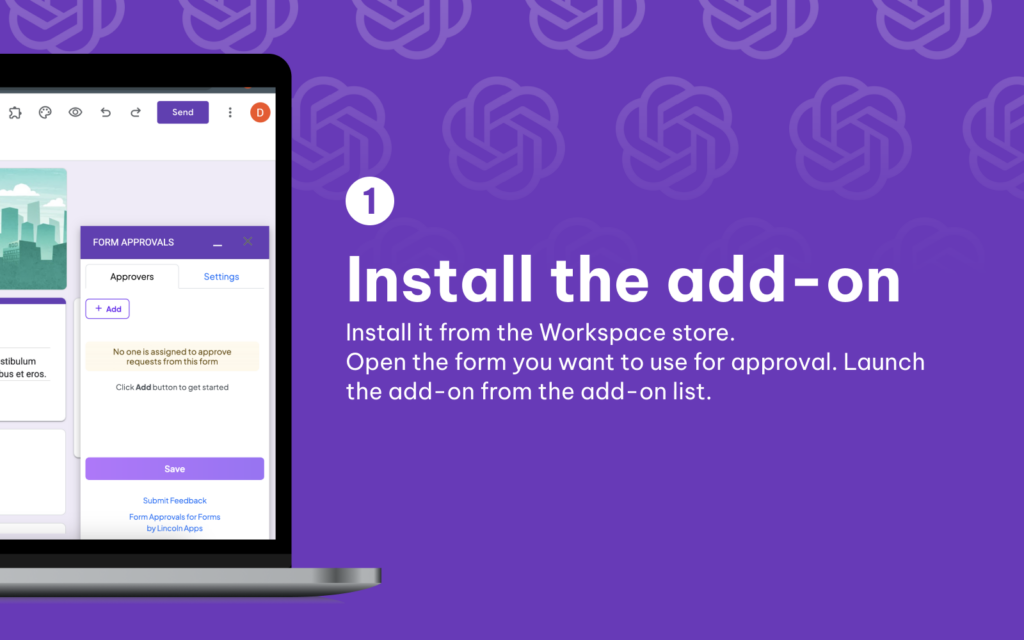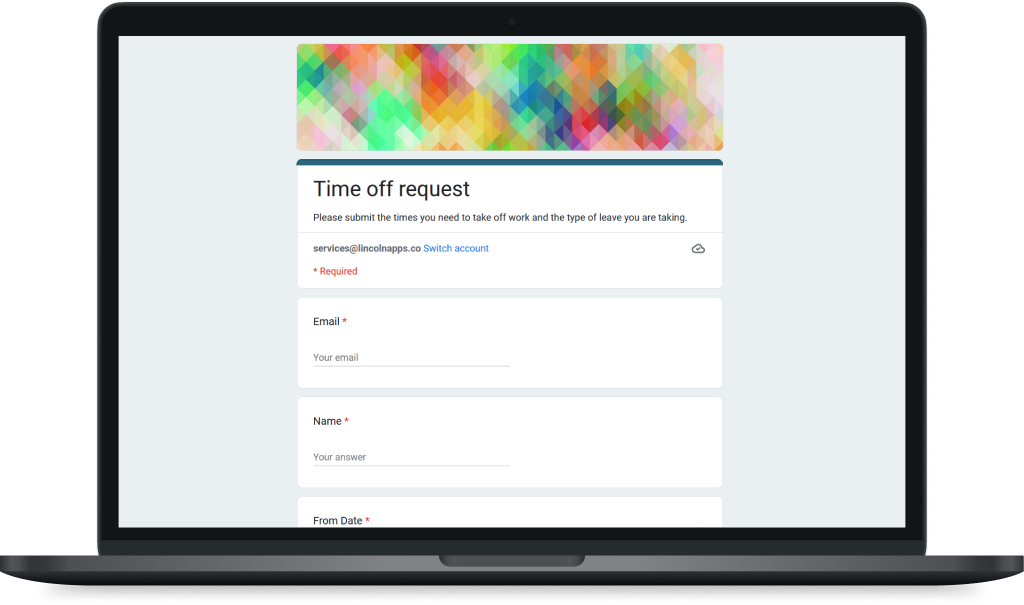 Collect the approval responses
Once somebody has filled in the form, the emails will be sent to the list of the people who'll need to review the data. The add-on can be used for a variety of purposes, including:
Collecting feedback from customers or employees and reviewing it by the group
Approving PTO
Running contests or promotions
Benefits
It's a quick and easy way to collect the information on approvals from people via email.
It's a great way to automate the ongoing tasks like PTO approvals, reviewing the applicants information.
It's a secure way to work with the aproval data.
It's free to use with potentially paid premium features in the future.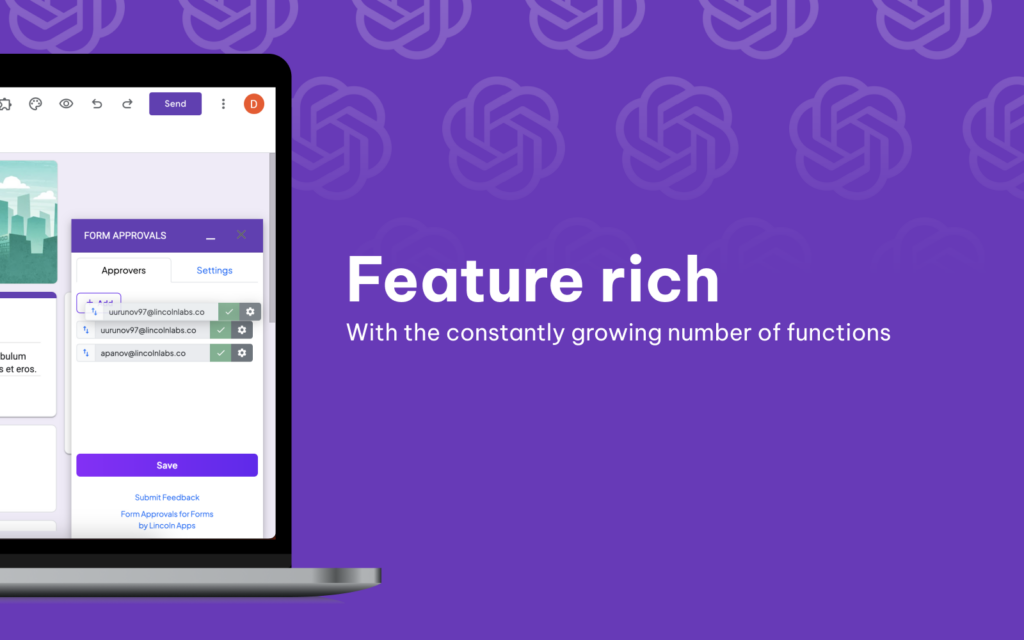 CONTACT US
we'd love to hear your feedback